by Ranger Kidwell-Ross, Director of WSA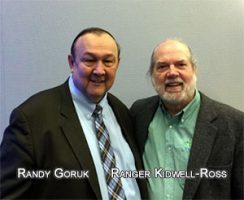 This excellent seminar by Randy Goruk, founder of LeadersEdge360.com, provided a host of tips and insights on how to become an exceptional leader, of your business, community and personal life. World Sweeping Association Members will have a video of the entire seminar available to them on an exclusive basis, as arranged with the organizers of the National Pavement Expo, where the seminar was conducted in early February, 2020.
We are providing non-WSA Members with a few of the concepts and ideas Goruk presented, below. If you are a WSA Member, check back at the first of April to be able to view the seminar in its full 90-minute entirety on YouTube.
Core Leadership Assumptions:
have unwavering character
care about others
embrace accountability
have technical skills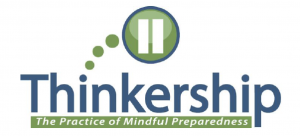 Avoid crisis by solving problems before they occur. This will allow you more time to focus on getting even better results for your business.
In order to schedule time to think and to plan, it is important to make an appointment with yourself.
To stimulate your thinking and planning, ask yourself great questions. For example:

What is one thing I'm not doing that I should be doing?
What one habit do I need to break to become a more effective leader?

Become obsessed about learning from your past. For example:

If we had the chance to do last month over, what three things could we have done differently to achieve better results?
What Is one decision I didn't make that I should have made? Why didn't I?

Develop the habit of looking forward. For example:

What are three opportunities that, if pursued, could grow our business over the next 18 months?
What actions should we take to capture them?
Communicate, Communicate, Communicate!
Seek engagement and initiate action by asking the right questions. For example, don't ask "How is the XYZ project going?" Rather, exceptional leaders ask: "What three things could prevent us from finishing the XYZ project on time?"
Don't ask: "how are this month's results?" Exceptional leaders ask: "If we had the chance to do last month over, what is the one thing we could've done differently to achieve better results?"
When designing great questions ask yourself…
Will this question because the person I'm asking to think?
Can this question lead to an engaging conversation?
Can this question lead to action (if necessary)?
---

The above is just a snapshot of the information provided by Randy Goruk, the Leadership Coach and Speaker who provided a terrific 90-minute seminar at the 2020 National Pavement Exposition. Only WSA Members have been authorized to access Randy's PDF handout of the seminar, which they can utilize as they watch the video of Randy's seminar, also authorized by NPE only for viewing by WSA Members.
To find out more about the World Sweeping Association, and/or to become a member, use this link. The World Sweeping Association, which emphasizes education in order to improve business results, offers over 250 articles targeting power sweeping issues, as well as over 100 audio podcasts, videos and seminars like this one with successful sweeping contractors and other educational leaders.
To find out more about Randy Goruk visit his website, which is located at www.LeadersEdge360.com.