The Many Reasons to Join the World Sweeping Association

Dear Sweeping Industry Professional –

The World Sweeping Association is unlike any industry association that's gone before. I should know: In my 25+ years of involvement with power sweeping contractors, I've seen a number of them arrive on the scene and then fade into obscurity. However, no sweeping industry association has ever had the scope and depth of benefits of the World Sweeping Association (WSA).
For many years I have been encouraged by sweeping contractors, manufacturers and others to start a sweeping association because, they said, "I would do it right." I'd like to think WSA is what they had in mind.
I am certainly proud that over 120 U.S. sweeping contractors signed on during the first two years, far exceeding expectations. And, even more importantly, our renewal rate has been well over 90%. These days, that's a real indicator of perceived value!
Here are some of the ways WSA is different from previous associations:
Dedication and experience within the sweeping industry

The World Sweeping Association is headed by sweeping industry pros rather than by an association management company unfamiliar with the many unique facets of the sweeping industry. When you call, you can speak with someone familiar with most any topic in sweeping, from operations to payroll to equipment and more. In addition to my 25 years of experience, my assistant, Regina Wollenberg, has been a part of the WorldSweeper organization for over five years.
If we don't have the answers you need, we'll put you in touch with someone who does. We'll even review your current brochures and other marketing material to provide ideas about how it might be made better. All that and much more is included with your membership.
You get the latest sweeping-related news and info from around the country.
Twice a month – and more often whenever there is breaking news – WSA Members get an exclusive email bulletin update. These email bulletins include a wide variety of news and information. Some is based on questions and information submitted by Member companies. In addition, a typical Bulletin will also have exclusive, Member-only information designed to help contractors grow their company. These include tips, links to free seminars, the latest industry inside information and much more. Here are links to two sample WSA Member Updates, from July 1, 2014 and July 15, 2014. Here also is an example of a WSA Member Breaking News Alert that contained information that couldn't wait.
Stay informed about those pesky third party vendors (aka national service providers)
Some third party vendors are having a huge negative impact on the sweeping industry. One went bankrupt and left contractors throughout the U.S. with a reported $37 million in unpaid invoices. Others are 'low ball artists;' some send out contracts they don't really expect contractors to sign (but many do..); and, still others pay reasonable prices per sweep promptly and are good to work for. Do you know which is which?
WSA Members have exclusive access to a comprehensive list of these third party companies, as well as individual information on each of them. Included are comments from contractors and others about their experience with each particular firm. It's a WSA Member exclusive that, all by itself, can pay for your yearly membership with just one use.
Browse through over 250 articles written for and about sweeping contractors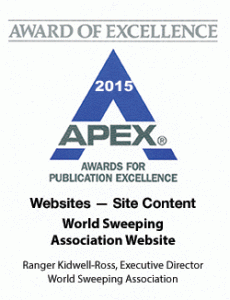 The World Sweeping Association was one of only 8 websites winning a 2014 APEX Award of Excellence in the category of website content — and we repeated in 2015, 2016 and 2017, the last years we entered! We currently offer Members-only access to over 250 articles in 23 different topic areas like Safety, Selling Your Services, Best Practices, Legal Issues and many more.
WorldSweeper.com had the largest collection of articles written for sweeping contractors in the world. Now, those articles and many more are available exclusively to WSA Members. Just take a look at the list on the right side of the WSA home page for a complete rundown of topic areas.
Plus, new articles and information are added and linked all the time. Wouldn't your management team benefit from our over 50 hours worth of audio podcasts I have held with successful contractors, as well as our informative podcasts on a variety of other topics?
Inclusion in WorldSweeper.com's high traffic Contractor Locator

WorldSweeper.com's Contractor Locator listings are America's 'go-to place' when remote property managers and others want to find a sweeping contractor. Listings are now only available to WSA Members. Each WSA Member that's been in business for at least a year gets a FREE Contractor Locator listing at WorldSweeper.com, the industry's most visited website. This is included with your $350/year membership.
Vendor discounts galore
The support for WSA by the sweeper and parts manufacturers has been tremendous. WSA Members get significant discounts from all of the following companies. Most WSA Member companies will more than pay for their $27/month membership in parts savings alone!

20% Discount on Elgin Sweepers' Parts

15% Discount on Parts for Schwarze Industries' Supervac (Contractor) Line

15% Discount on Victory Sweepers' Parts — $500 to $1000 Off on New Sweepers

15% Discount on Parts for Johnston, Allianz, Madvac, Global and Bucher Sweepers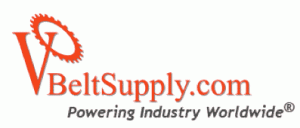 10% Discount on V-belts, Bearings and more at VBeltSupply.com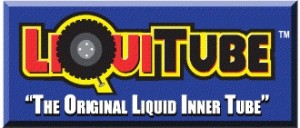 15% Discount on Tire Sealant from LiquiTube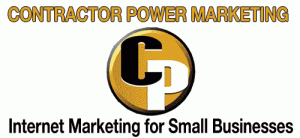 Free Initial Consultation and Discounted SEO and Local Search Services from Contractor Power Marketing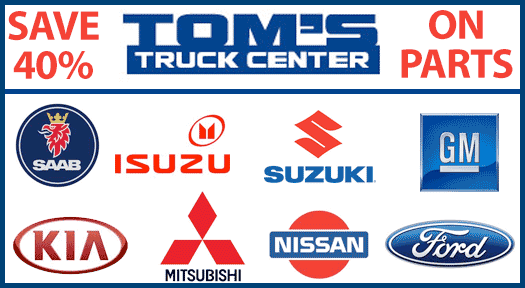 40% Discount on Isuzu/GM, Nissan, Mitsubishi and Ford Truck Parts (and more!)

Fleet Discount on Chassis/Auto Parts With O'Reilly Auto Parts
20% Off on Purchase/Rebuild/Repair of Hydraulic Pumps & Other Equipment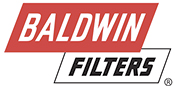 53% Discount and Training on Filters From Baldwin Filters

Free installation and 10% Discount on Ongoing Service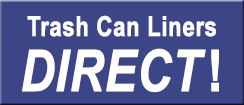 5% Discount on Trash Can Liners for Members in the states shown to the right.
WSA Also Gives Back to the Sweeping Contractor Community

WSA was the first-ever organization to provide scholarships to the children of sweeping contractor employees. Since 2013, WSA's Memorial Scholarship Fund has contributed a total of $14,000 in scholarships to industry-related students pursuing a higher education. This program is a first of its kind in the sweeping industry.
Actually, you even get more, lots more…

WSA also offers an endorsed full line program of insurance, a receivables funding availability, a mentoring program, a 75% discount on my award-winning book, Fundamentals of the Power Sweeping Industry, and more.

Please consider this to be your personal, engraved invitation to join the World Sweeping Association.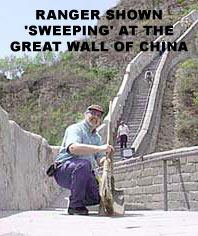 During my career, I have traveled around the world as an ambassador for power sweeping, as well as become the most published author in the world on the topic. I created the first-ever manufacturer-sponsored newsletter for power sweeping contractors, The Supervac Quarterly. A few years later I founded the first-ever informational magazine for the power sweeping industry, American Sweeper magazine.
However, I've never been more excited than as the founder of the World Sweeping Association. As a Member of WSA, you and your company can benefit first-hand from my 25 years of award-winning sweeping industry experience. In addition, you will be able to draw upon the resources of the WSA Advisory Board, which is composed of some of the leading contractors in the United States.
In little more than a year WSA went from start-up to having the most comprehensive slate of benefits ever offered by a sweeping association. And, we are constantly searching for more ways to help sweeping contractors stay up-to-date on their information, save money on their products and services, and reflect more professionalism in all that they do.
There is no question that the World Sweeping Association offers much to every sweeping contractor in America. If you are such a contractor, I'm asking you to give WSA Membership a try. Membership is only $350/year, or $30/month (yes, we offer monthly payments). For less than a cup of black coffee a day you can help to ensure the growth and profitability of your sweeping company. That's a pretty good trade-off, wouldn't you agree?!
If you're not 100% satisfied after a full three months in the organization, we'll refund every dime you paid. We are that certain you will be delighted with the many benefits you will receive.
All I ask is that you give WSA Membership a try. After that, it's up to us to exceed your expectations. You have absolutely nothing to lose and everything to gain. The fact is, the more WSA Members we have, the more we can accomplish. It's as simple as that. Third party vendors, environmental regulations, workers' compensation categories, best practices; there's no question that, with enough members, we can affect the course of any and all issues that affect the sweeping industry.
Please use this link to sign up for your WSA Membership. We don't even need your credit card; we'll invoice you later once you see for yourself the tremendous value you receive for your modest investment.
If you have any questions, feel free to contact me personally via email to director@worldsweepingpros.org or by calling 360.724.7355 after 9am, Pacific.

Good Sweeping,

Ranger Kidwell-Ross, Executive Director
World Sweeping Association